WILLOW Neem & Candlebush Soap 6-Mix Pack 柳树林苦楝+对面叶皂混合6片装
《对面叶皂单片》RM 26
*顾客的评语在页面的下端*
皮肤敏感的人最简单的方法,就是停止让皮肤接触化学成分。
两种皂都很喜欢?
混合6片装 - 含有三片苦楝皂和三片对面叶皂。苦楝皂倾向消炎治疗,对面叶皂则比较滋润保养,交替着使用照顾皮肤头发,很周全很理想。
混合6片装为您省下RM 28, 随皂赠送 3个起泡网及 3个挂钩,对需要长期大量购买或送礼的朋友来说,非常经济实惠。

Introducing a special pack for friends who love both NEEM and CANDLEBUSH SOAP.
Neem Soap is specially formulated for disinfecting and promoting skin healing, while Candlebush Soap is renowned for its moisturizing and toning properties. Alternating between these two soaps will provide a simple but effective skin and hair care regimen.
Enjoy a savings of RM28, along with three soap pouches. This is a great value for long-term users, also works as an ideal gift.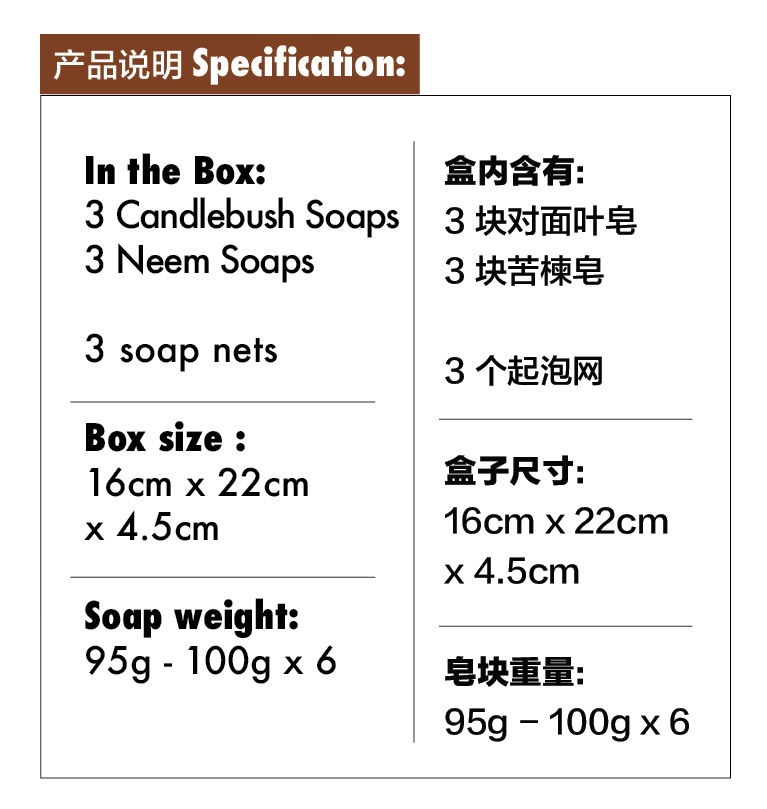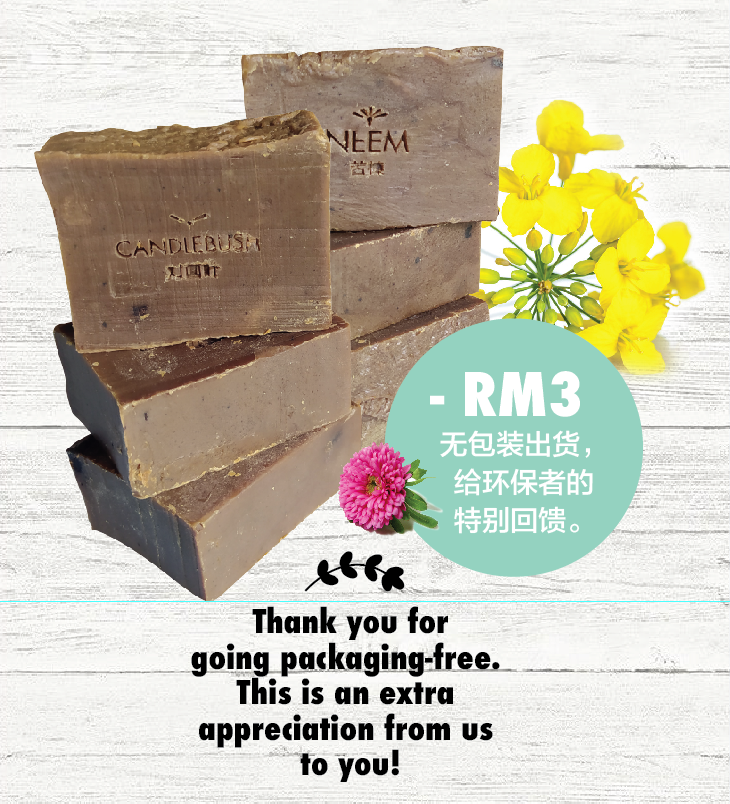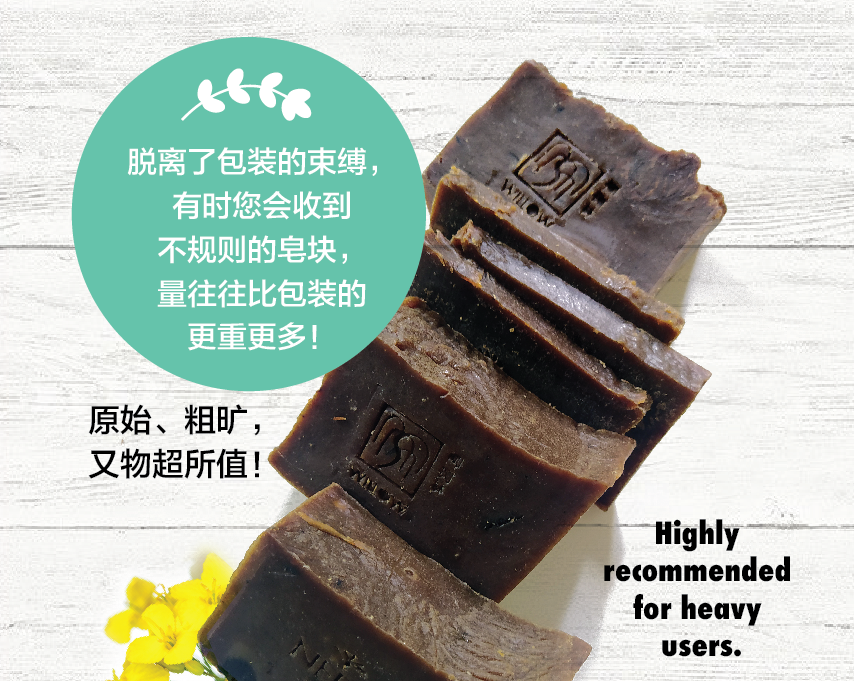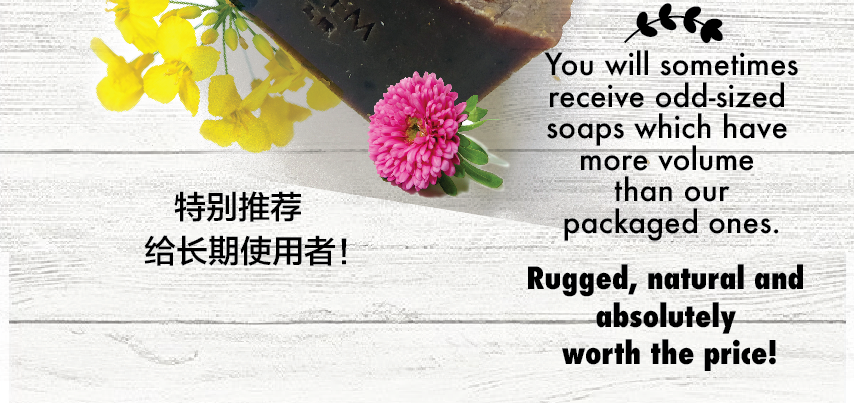 ---