WILLOW Candlebush Soap 6-pcs Pack 柳树林对面叶皂 6 片装 Eczema & Itchiness 湿疹 & 皮肤瘙痒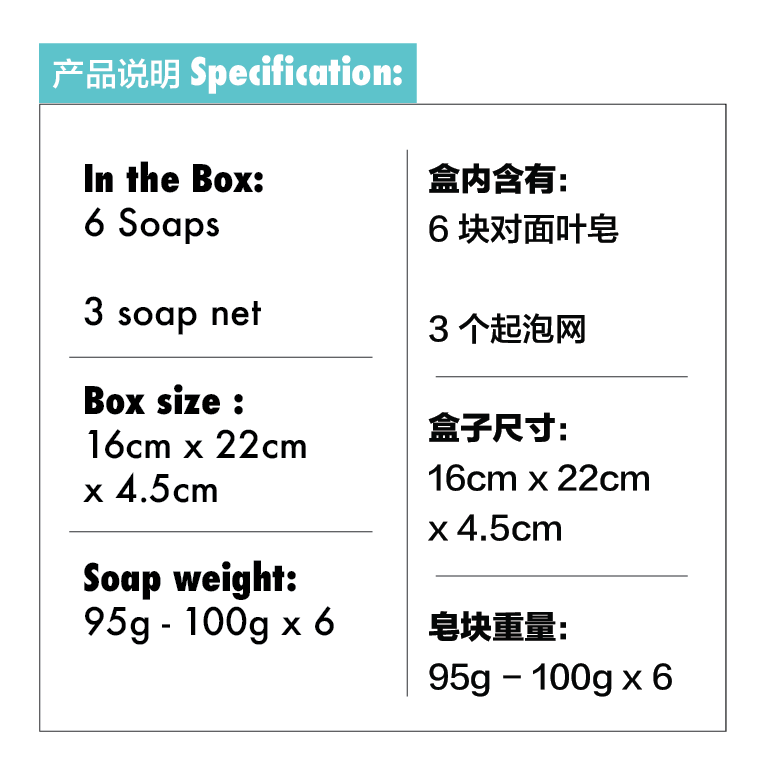 6片装经济实惠,比单片装省很多。
随皂赠送 3个起泡网,对需要长期大量购买或送礼的朋友来说,非常经济实惠。
柳树林对面叶皂是由两大癣草所组成:
对面叶和白鹤灵芝,能深层洁净脸部肌肤,清爽而不干涩。
对于各种的皮肤问题,有不同程度的帮助:
臭头,头皮痒

皮肤瘙痒

湿疹

控制黑色素生成

抵抗肌肤老化

防止干燥龟裂
特点:
全植物油入皂,没有动物油或是矿物油。
以自己种植的草药为主,严选适合入皂的药草,研发出不同组方,带来不同的功能的好处。
以古早的热煮法,费时两天才完成,使皂化更完全和温和,尤其适合敏感肌肤。
无任何化学添加剂,都是可食用或制茶的食材。
无添加香精或是精油,所以是无香肥皂,只有淡淡的天然草药的味道。
适用于:洗面,沐浴,洗头
无香精,不干燥,不刺激。
原料成分: 橄榄油,棕榈油,椰子油,氢氧化钠,草药配方(对面叶,白鹤灵芝等)。
Product Description
Discover a glowing vibrant face when you finally free your skin from harmful chemicals.
Give yourself a herbal spa treatment that guarantees you a healthy scalp and transforms your hair.
Shower with a mild, natural scent of herbs and feel completely refreshed and confident for the rest of the day.
Willow Herbal Soap - Candlebush consists of Candlebush and Snake jasmine, for deep cleansing and moisturizing.
Benefits(Face and Body):
Kills hair odor

Eases itchiness of skin and scalp

Clears Eczema

Clears blemishes

Anti-aging

Wards off dryness
Features of Willow Herbal Soap:
Uses only plant based oils, contains no animal fats or mineral oils.
Herbs are freshly harvested from our organic herbal farm, specially formulated to achieve various kinds of effects and efficacies.
Low heat hot processed, resulting in fully saponified and mild soap, especially suitable for allergic skin type.
Uses only natural edible ingredients, completely free of chemical additives
Unscented, no fragrance or essential oils added.
A high quality deep cleanser for your face, body and hair.
Ingredients:
Olive oil, Palm oil, Coconut oil, , Sodium Hydroxide, Herbs formula (Candle Bush, Snake Jasmine )
100% Chemical free, non drying, non irritating, fragrance free.
Face, Body, Hair
Weight : 100G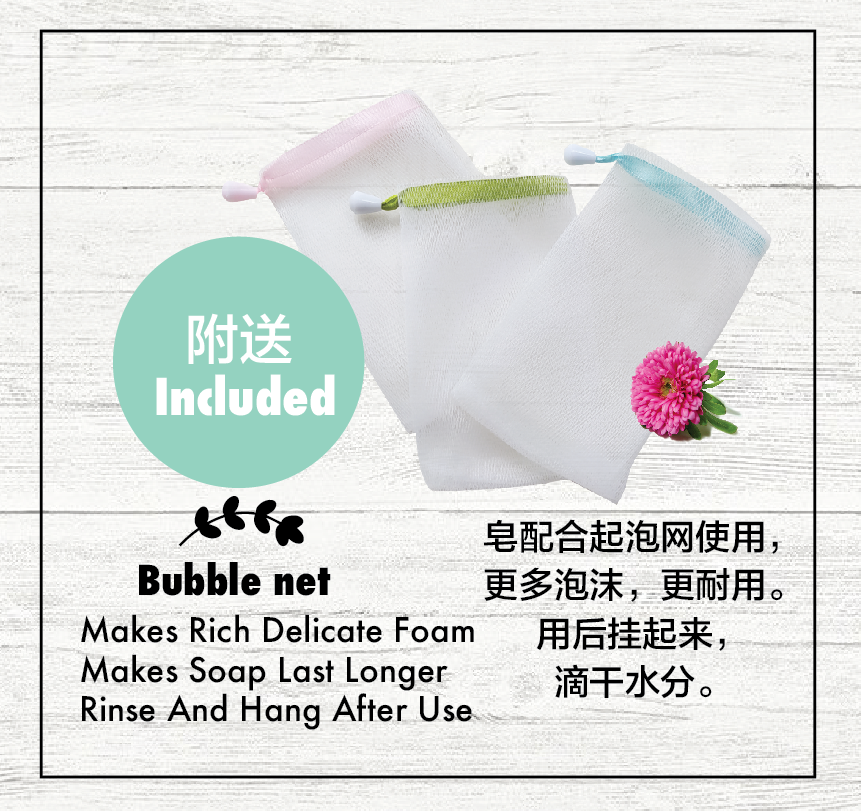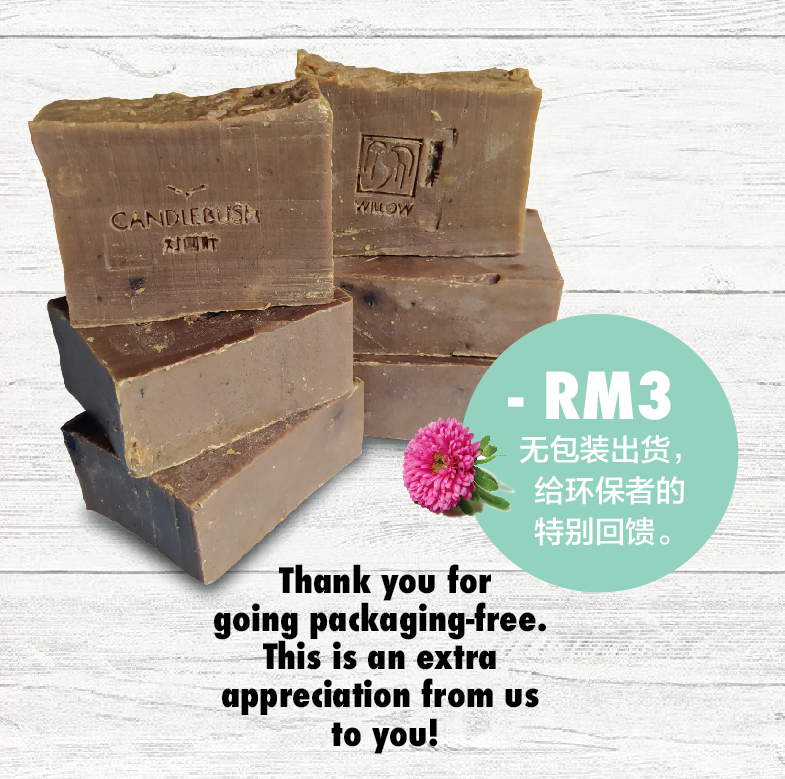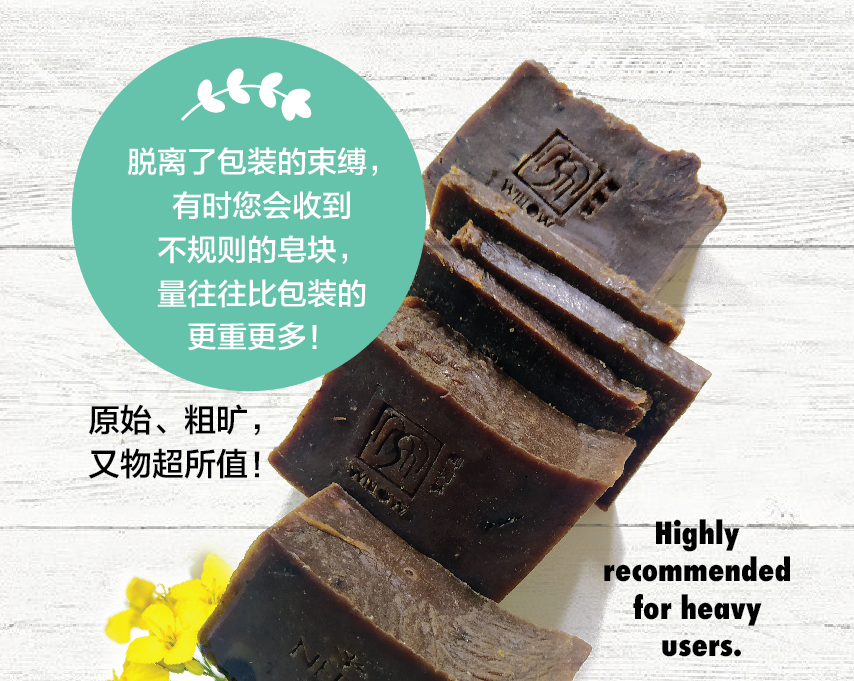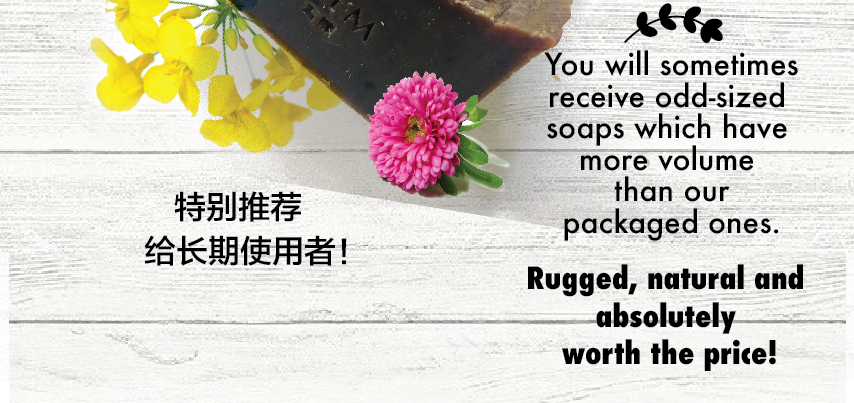 ---