WILLOW Herbal Beauty Oil 柳树林养肤精华油 - Skin nourishing 以油养肤
Benefits of Herbal Beauty Oil
Lightweight and non-greasy, deeply Moisturizes and nourishes skin, leaving it soft.
Restores natural oil balance and moisture.
Provides antioxidant protection against aging.
Soothes and calms irritated skin.
Enhances skin elasticity, reducing wrinkles.
Promotes a healthy and radiant complexion.
Note: Patch test recommended for sensitive skin. Results may vary.
养肤精华油的好处:
油分子小容易吸收,能深度保湿和滋养皮肤,使皮肤柔软。
恢复天然油脂平衡和水分。
提供抗氧化剂保护,防止老化。
舒缓和安抚受刺激的皮肤。
增强皮肤弹性,减少皱纹。
促进健康和光泽的肤色。
注意:敏感皮肤建议先在手背上测试。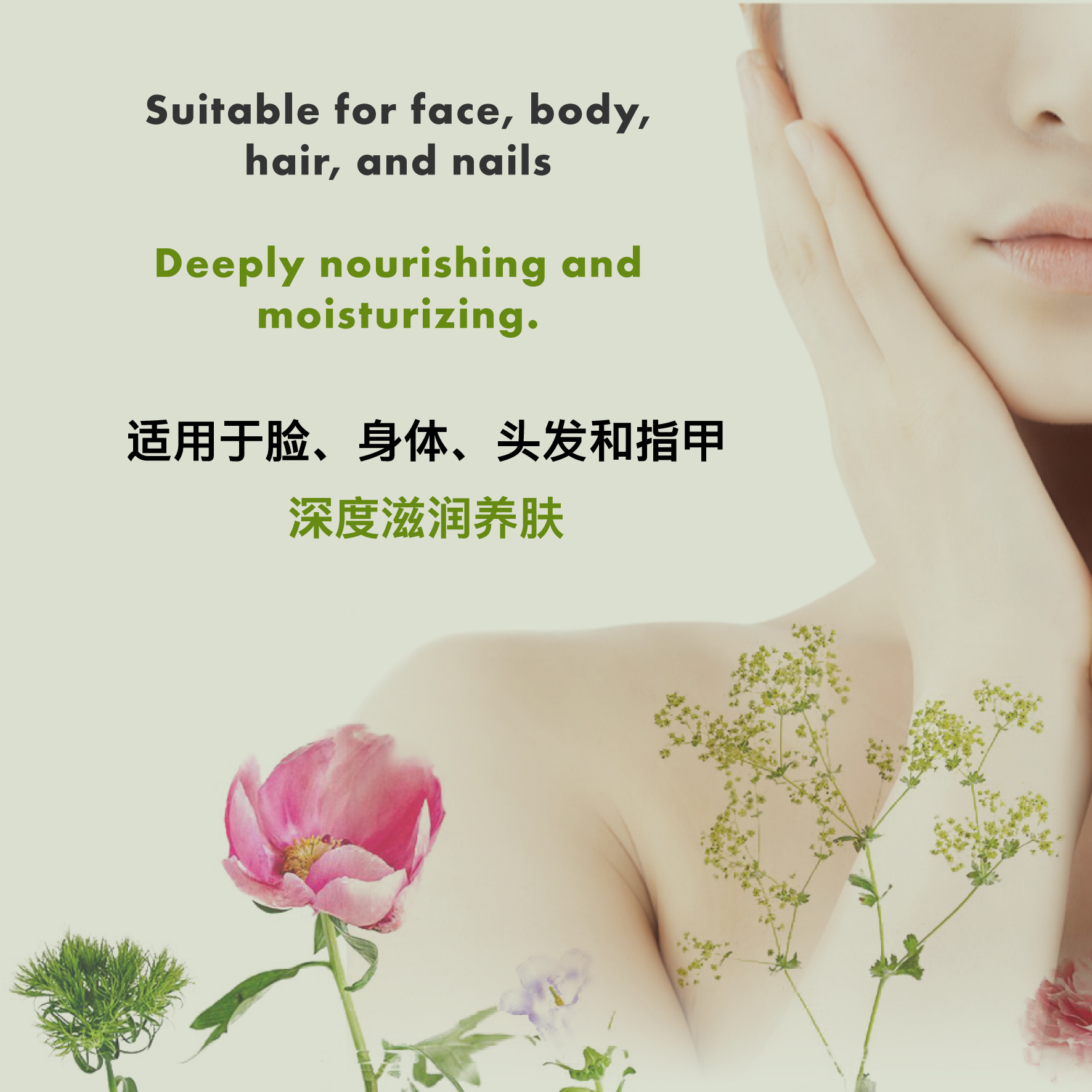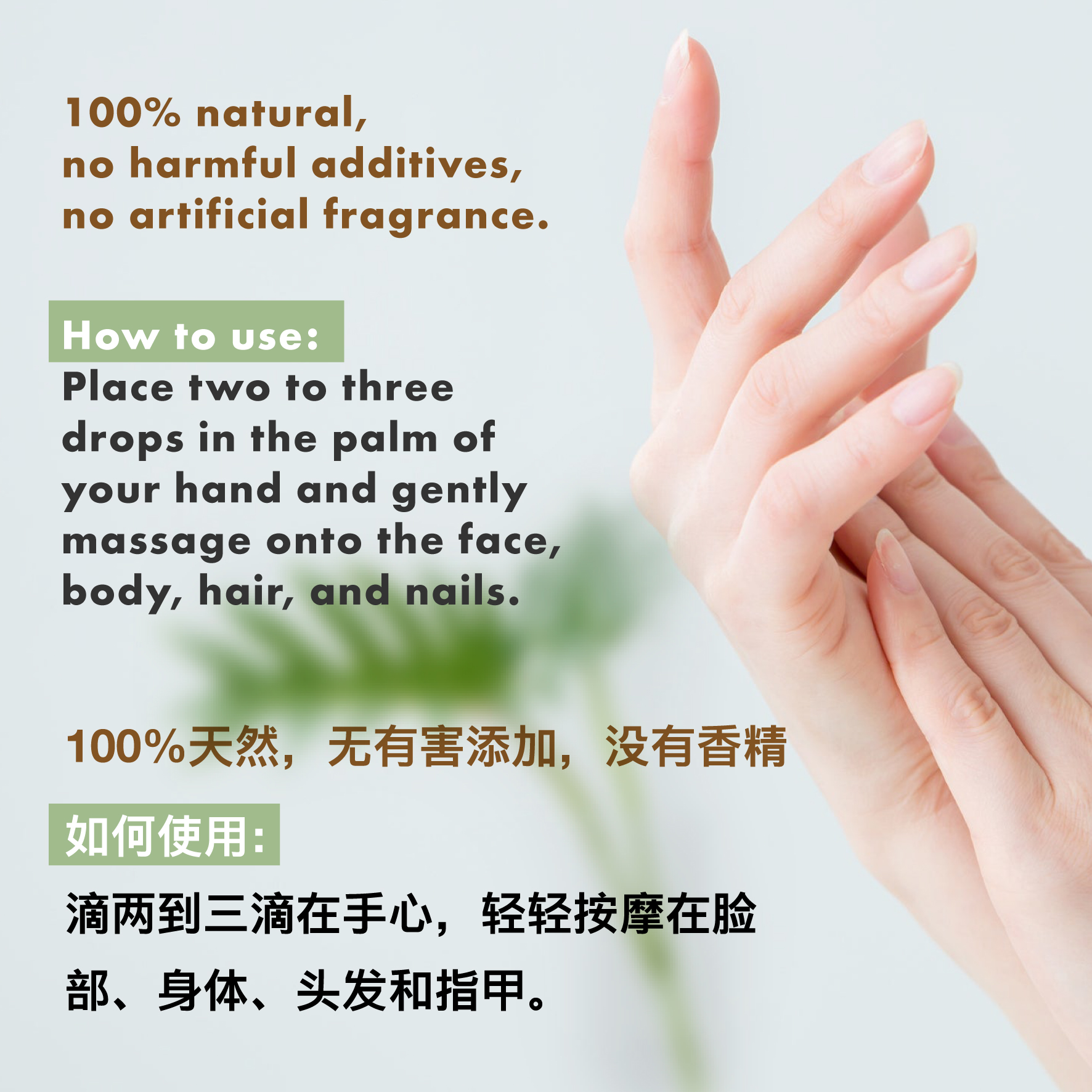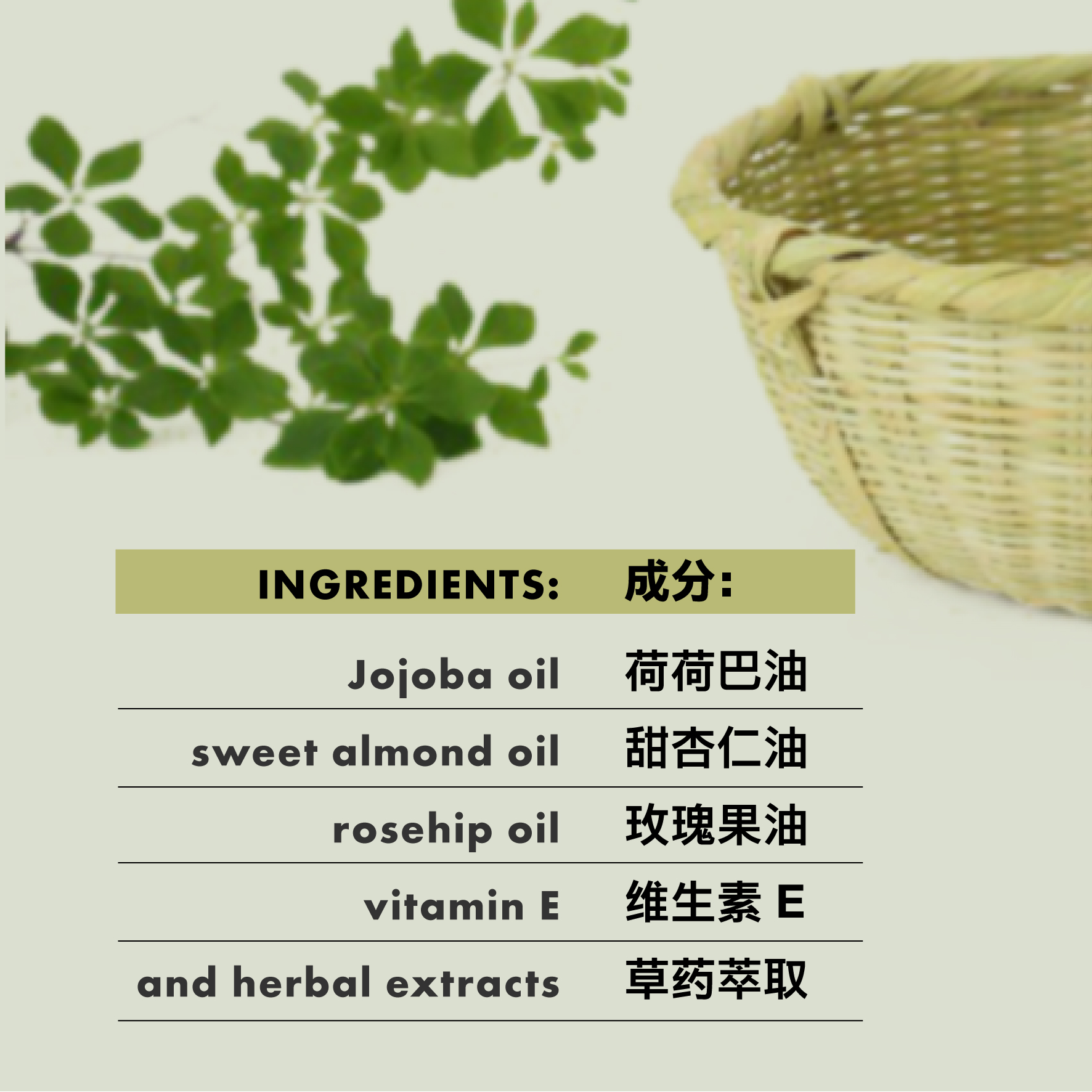 #Herbal beauty oil is not a type of essential oil
Our Herbal beauty oil is a blend of several high-quality pure plant oils mixed with herbal extracts.
Typically, commercially available products also contain essential oils to make them fragrant.

In fact, each type of essential oil has the potential to cause allergies in some individuals, especially when used on the face.
In order to ensure safety and reduce the possibility of allergies, and to allow more people to use it with peace of mind, we have chosen not to add essential oils.

Some customers may not appreciate the original herbal scent, so we have added a few flower-infused oils in the improved formula. This not only enhances the skincare effect but also gives a subtle floral fragrance.

If you like essential oils, you can add a few drops of essential oil yourself, such as rose or lavender, but make sure you do not have any allergic reactions to these essential oils.
If you are unfamiliar with the use of essential oils, you can send us a private message for assistance.
我们的精华油,或称为美容油,是用几种高级纯植物油,加上草药萃取混合而成的。
其实每一种精油都有可能对某些人产生过敏,尤其是用在脸上的时候。
为了安全和减少各种过敏的可能性,让更多人可以安心使用,我们还是选择不添加精油。
有些顾客可能不太能接受原始的草青味,所以在改进的配方里加入几种花的浸泡油,除了增加养肤的效果,也带有淡淡的花香味。
喜欢精油的话,可以自行加入几滴精油,比如玫瑰,薰衣草等,
但先要确保对这些精油没有过敏的反应。
不熟悉精油的用法可以私讯我们。






---