WILLOW Candlebush + Neem MIXED SOAP BLOCKS 柳树林对面叶+苦楝混合皂砖- cut 10pcs
产品说明
(Scroll down for English translation)
混合皂砖是由大约 550克 对面叶皂和 550克 苦楝皂组成。
可以切 10-12 片 ,比6片混合装更便宜。
皂砖是特别为全家使用草药皂的朋友而设的。
我们很高兴能给长期使用草药皂的朋友,最省最实惠的价钱。
* 下单前请仔细阅读产品解说 *
皂砖就是:
- 还没有切成片、
- 也还没干燥
- 但是已经完全皂化的条状皂。
皂砖没有包装。
买皂砖的朋友,必须要自己切皂、自己晾干。
晾干方法:
皂砖切后摆在篮子里,放进冰箱晾干,2-3个月后就可以用了。
注意不要放结冰格,冰格不能把皂晾干。
不要用纸包,也不要放在密封的容器里,要让皂通风,才会干燥。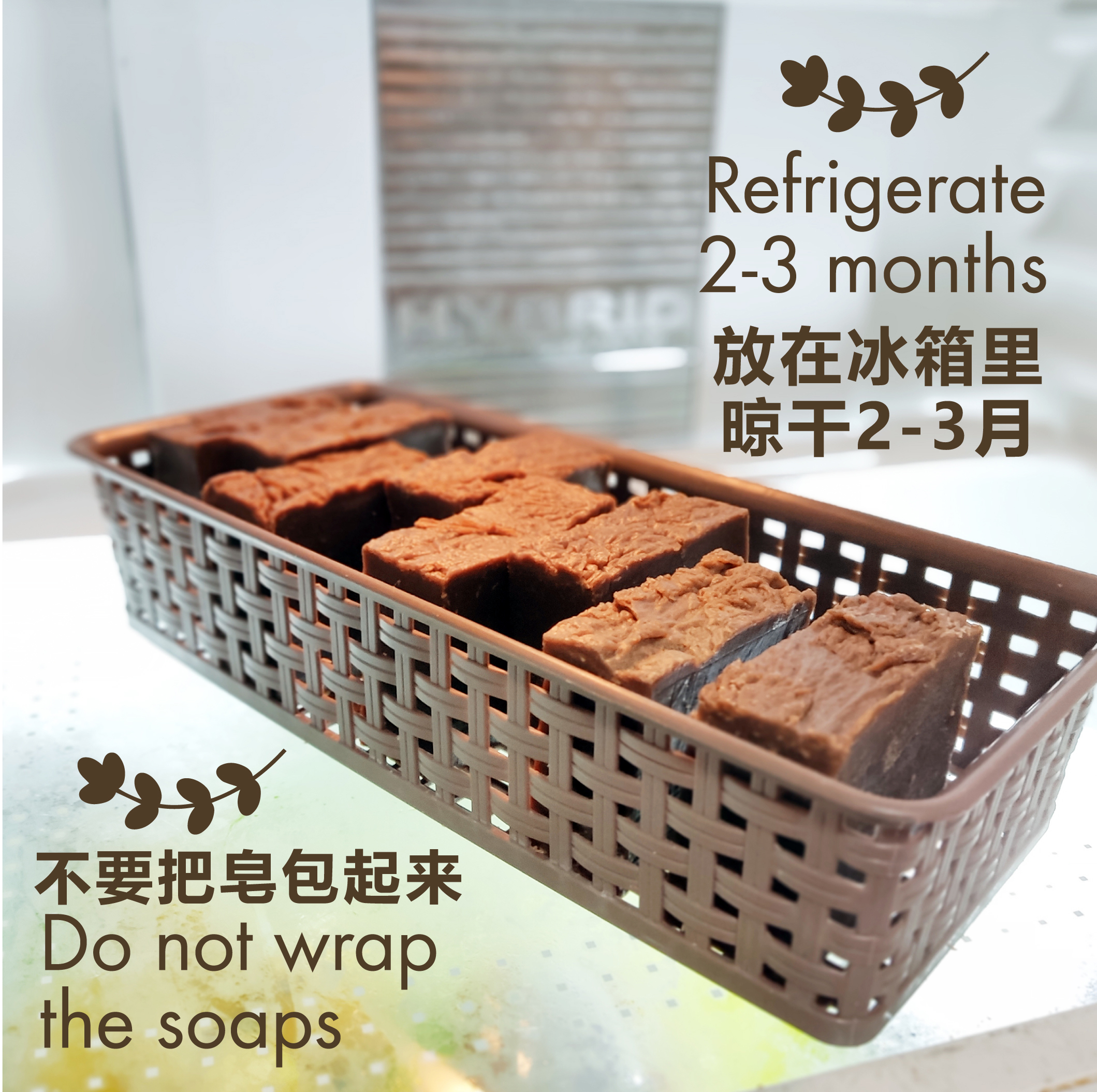 请注意:
皂砖收到后如果不得空处理,可以连同包裹的纸皮,暂时收在冰箱里。
皂砖收到后,请尽快切片晾干。
皂收在冰箱里,两三年都不会坏,更不用担心发霉。
特别声明:
如果您不方便切皂和晾皂,请不要购买皂砖。
您可以购买6片装。6片装是已经晾干、并且可以立刻使用的皂。
Product Description
Mixed Soap Blocks consist of:
550g of Candlebush Soap Block +

550g of Neem Soap Block

It can be cut into 8-10 pieces, and is much cheaper than the 6-piece-pack.

Soap Block is your best choice, if you need to provide soap for your whole family!

We are happy to present the most economical package and the most affordable price for long term users.
* Please read the product description carefully before placing an order *

Soap blocks are bars of soap that:
- have not been cut into pieces yet
- they are cured (fully saponified)
- but yet to be dried

Soap blocks are sold naked, without any packaging.

You are required to cut the soap and dry it yourself.

Drying Method:
Cut the Soap block as soon as you receive it.

Loosely arrange the cut pieces in a basket.
Keep them in the REFRIGERATOR immediately.

The soap will get dried and ready to be use in 2-3 months.

Be careful not to put them in the FREEZER, the freezer is unable to dry the soap.

Do not wrap the soap with paper, plastic or anything at all.

Do not put them in airtight containers.

Allow soap to breath in order to get air-dried in the refrigerator.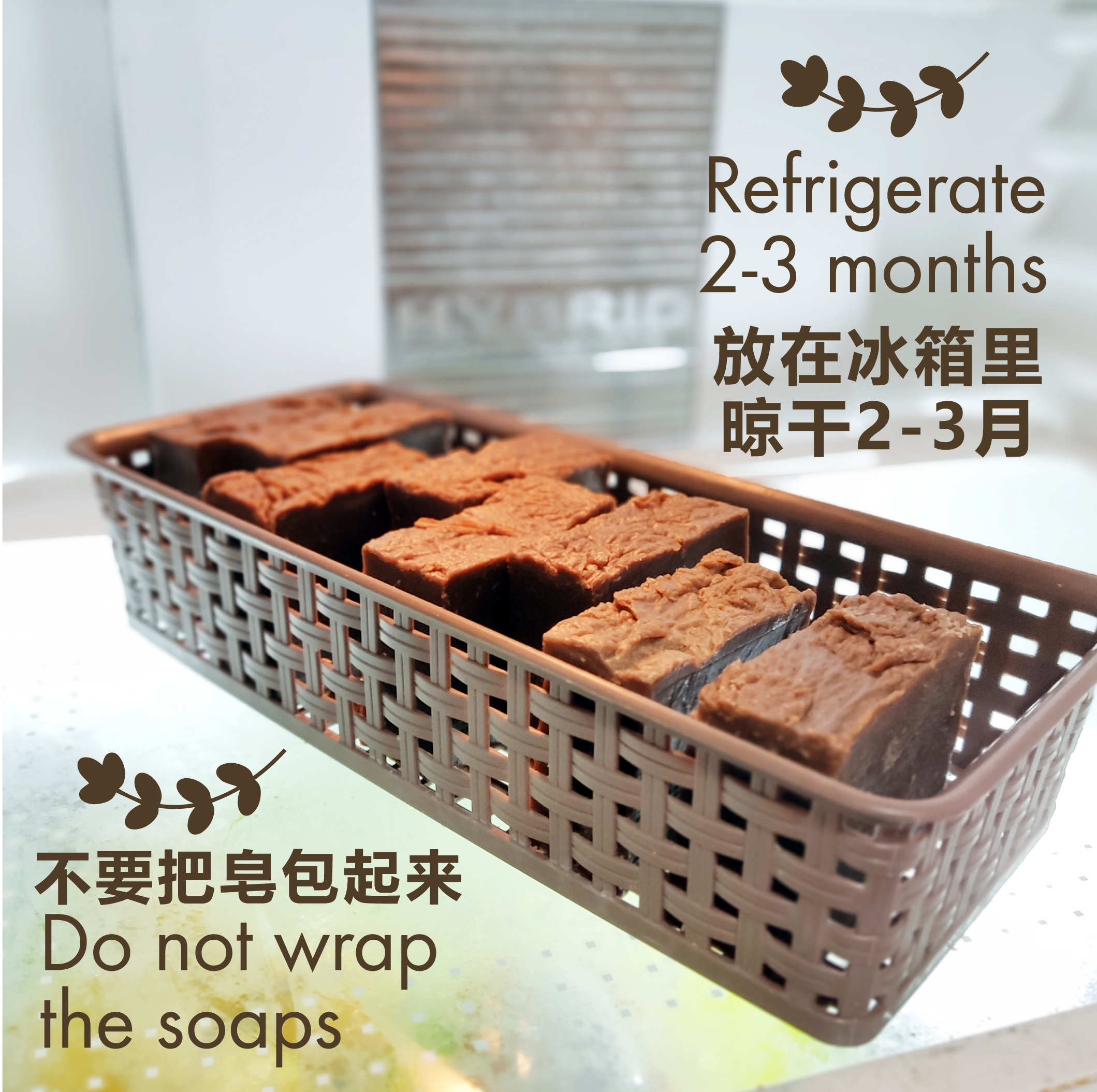 Notes:

If you are unable to manage the blocks immediately after receiving them, simply place them in the refrigerator with the wrapper on.

Please cut them as soon as possible.

Soap kept in a refrigerator will remain fresh for at least 2 years or even longer.
They will never get moulded in the fridge.
Caution:
Please do not buy Soap Blocks if cutting and drying soap is inconvenient for you.

You can buy the 6-piece-pack instead, which is fully dried and ready to use.

---